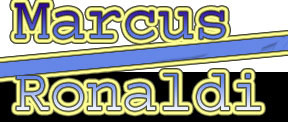 This site will be for a brief autobiography of me. Very brief.
I was born in Maryland and for the first 18 years of my life I lived 18 miles from the closest Chinese Food Place (China Sea in Suitland). Lived across the school and saw it being built from the best seat in the house. Thought the school was being built for me. It was this weird 1970's new education experiment called "Pods" which is a joke in the education world.
Then I went to Penn State Mont Alto which is the smallest town in the world but it was fun.
Then onto to Penn State State College which was good and I ran for Mayor and dressed like Elvis.
After college I moved to Atlanta and I did not have air conditioning. That is foolish.
Then back to Maryland for my year of hell selling newspaper ads in Bowie and Waldorf.
Went to grad school at West Virginia and that was good.
Then onto to Elkridge (outside of Baltimore) where I worked for Digex. Good Blokes.
My droogs and I moved from Elkridge to the slums of San Jose. The dream of the nice house in California did not take place.
Moved from San Jose to Daly City. Spend much of my time in San Francisco. I also have a cat named Sasha Boo.
I know this is a broad overview of my life with out anyones names but I did not want to put anyone on the site without their consent. So if you have any comments e-mail me at marcus@marcusronaldi.com